Kevin's Quality Clothespins Factory Seconds Set of Ten
00003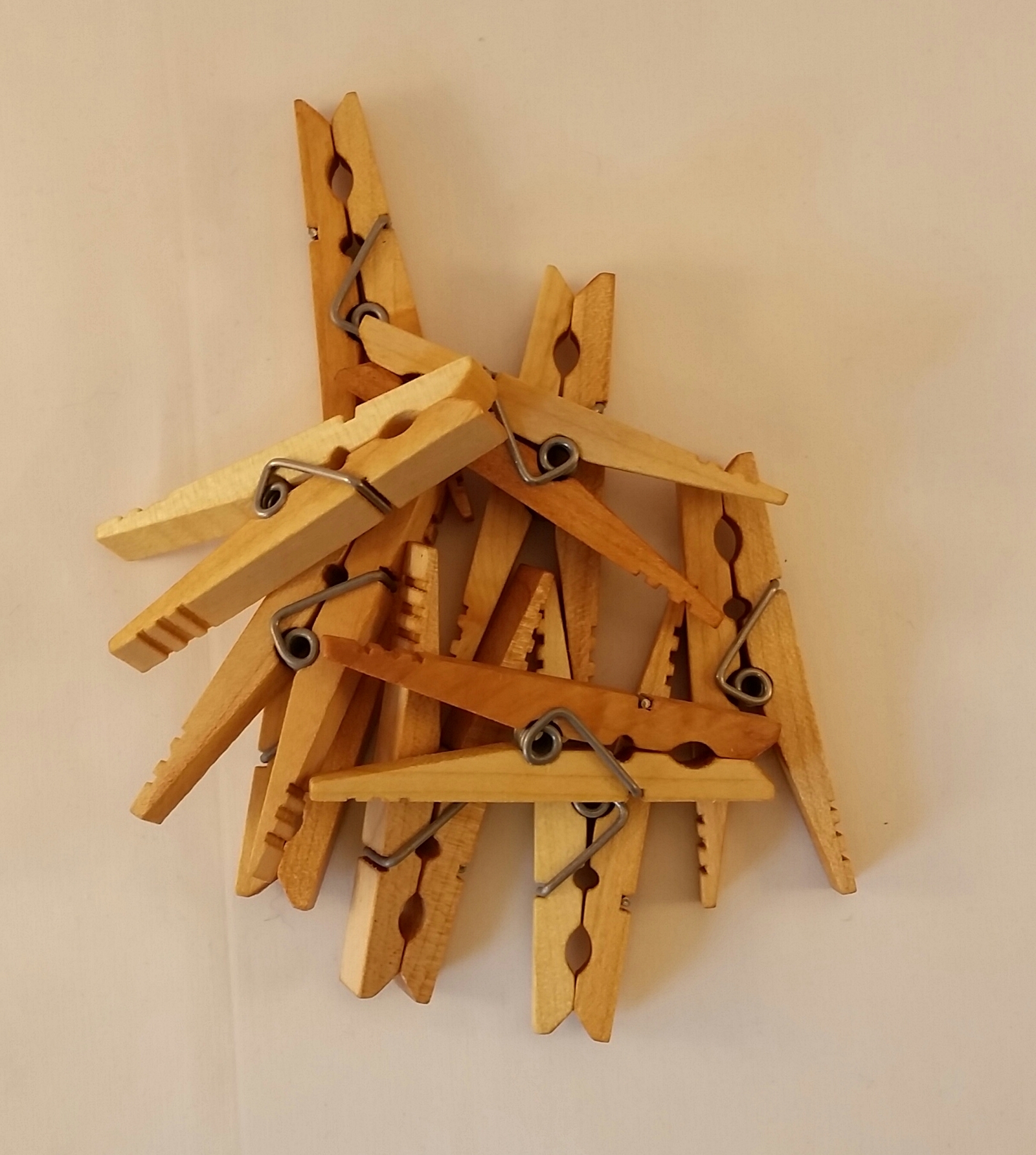 Kevin's Quality Clothespin Factory Seconds: set of 10
Have you heard? You can trade frustration for peace of mind. Join customers who have held these in their hands and have immediately fell in love with their practicality and beauty. Our reliable, heavy duty and US made clothespins always outlast and outperform other pins on the market. With a lifetime guarantee you can purchase with confidence.
Our factory second clothespins have some beauty flaws (can include but not limited to: marks, chips or sanding imperfections, varied thickness, rough inside tips). Factory Second pins are clothespins with production "beauty" flaws but still are sturdy and functional. Instead of taking production time to remedy some of these flaws we sell them at a discount. They do not have any functional flaws. However, we do NOT recommended factory seconds for use on gentle care items because of their rougher texture.
Each pin is made in the Pacific Northwest with local maple and a heavy duty stainless steel spring. This winning combination produces a pin that can be handed down through generations. At 3.5" long and 7/16 wide Kevin's Quality Clothespins are longer, wider and easy to hold. One pin holds a pair of wet jeans on a windy day. Linseed oil helps to protect the clothespins from the weather and brings out the beautiful wood grain. The linseed oil soaks into the clothespins and will not harm clothing.
Note: Bare/ un-oiled pins are only available as firsts.
Kevin's Quality Clothespins Disclaimer