3D Cutting Boards
00015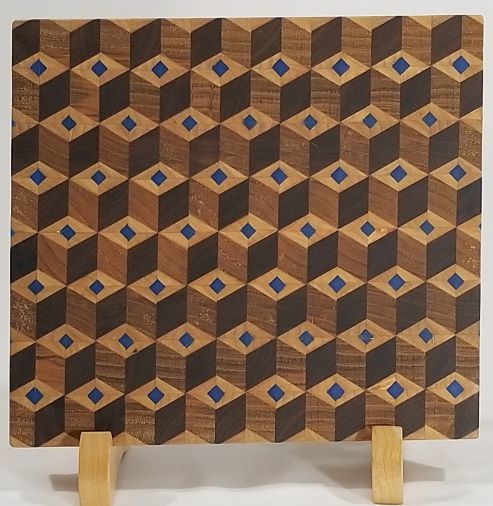 Solid Wood Cutting Boards in fun designs. Built to last and to be used daily. Finished with mineral Oil. The Blue Dot/Red Dot Boards can also be made with white centers.
The red and blue dot boards are 11" x 10" x 1"
The Fade to Center Board is 12" x 13" x 1".
The Qbert boards is 16" x 10" x 1"
Free Shipping to Continental US
If you have another 3D design that you would like please send me a photo. We can discuss timeframe and price.