Is One kind of Cutting Board REALLY better than another?
There is a lot of talk out there about what kind of cutting board is best to use. In fact, I get a lot of people asking me about the benefits of a wood cutting board when we sell them at fairs. I have heard every opinion out there and so I wanted to do my own research. Yes, I have my own experience, but I also have this tool called the internet that allows me to access research I would otherwise not have available. I really do try my best to make educated decisions based on some kind of research and I try to pick credible sources for that information. My references are all sited at the end, but here is the basics.
This is my cutting board selection:
As you see I currently have a variety of options. My favorite by far are my wood cutting boards but all have their own advantages. We will talk about those but after my research I think my cutting board selection will be changing some.
A note on germs…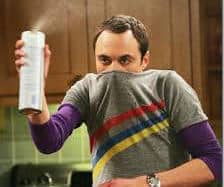 I am not a germaphobe. Granted, when my son was 2 and he licked a wall at the checkout stand from top to bottom I about freaked. Then I shared the story with some Mom friends and mine was by far the tamest story and all of our kids were alive and well.
There are germs and bacteria everywhere. The body doesn't function well if all are eliminated. There is necessary and beneficial bacteria all around us.
Reference.com states it simply (though you can find many reliable references for the same information) " Though some bacterias cause disease and illness in humans, the majority are harmless. Some bacterias are used to aid digestion, used in preparation of certain foods, used to battle infections or used by industry." I mean who doesn't love cheese and sausage? Right? Granted, I still get the hebbie geebbies when I am shown microscopic pictures of them in my water and on my body and have a temporary urge to scrub everything with bleach… but science tells us to relax and take a deep breath.
The real concern we are addressing here is:
Are our cutting boards harboring bacteria in a way that is harmful for our families? What can we do to reduce that risk? And does the type of cutting board we use make a difference?
Below the pros and cons I have referenced my resources so if you want to follow through with the same research yourself you can. I found the best resource to be this article to be this research by Dean O. Cliver, Ph.D. I feel no need to restate all of their facts, but here are the pros and cons I have found for each with a little detail.
What Cutting Board Material is Best?